The journey
12.000 nautical miles in six months, crossing the Atlantic Ocean twice. You will use different routes for both crossings. A possible School at Sea voyage looks like this.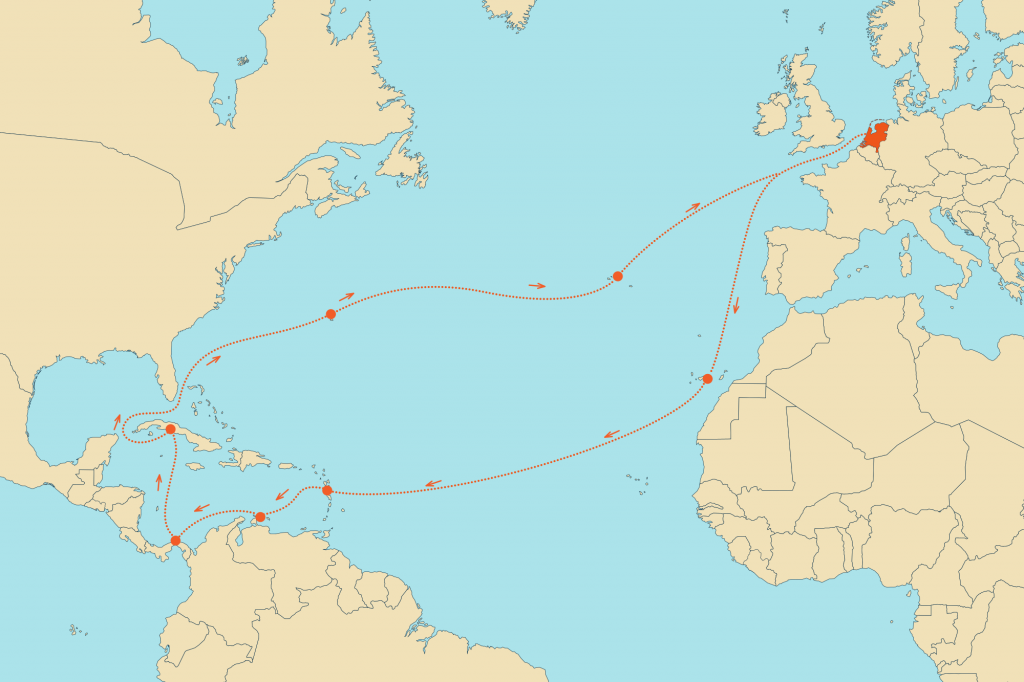 Head west through the English Channel
Leaving the Netherlands in October, you will first have to navigate the Channel – always challenging and difficult in autumn. Especially if you have yet to develop sea legs. Depending on the weather, the captain may decide to anchor or dock in France, England or Spain to wait for better conditions.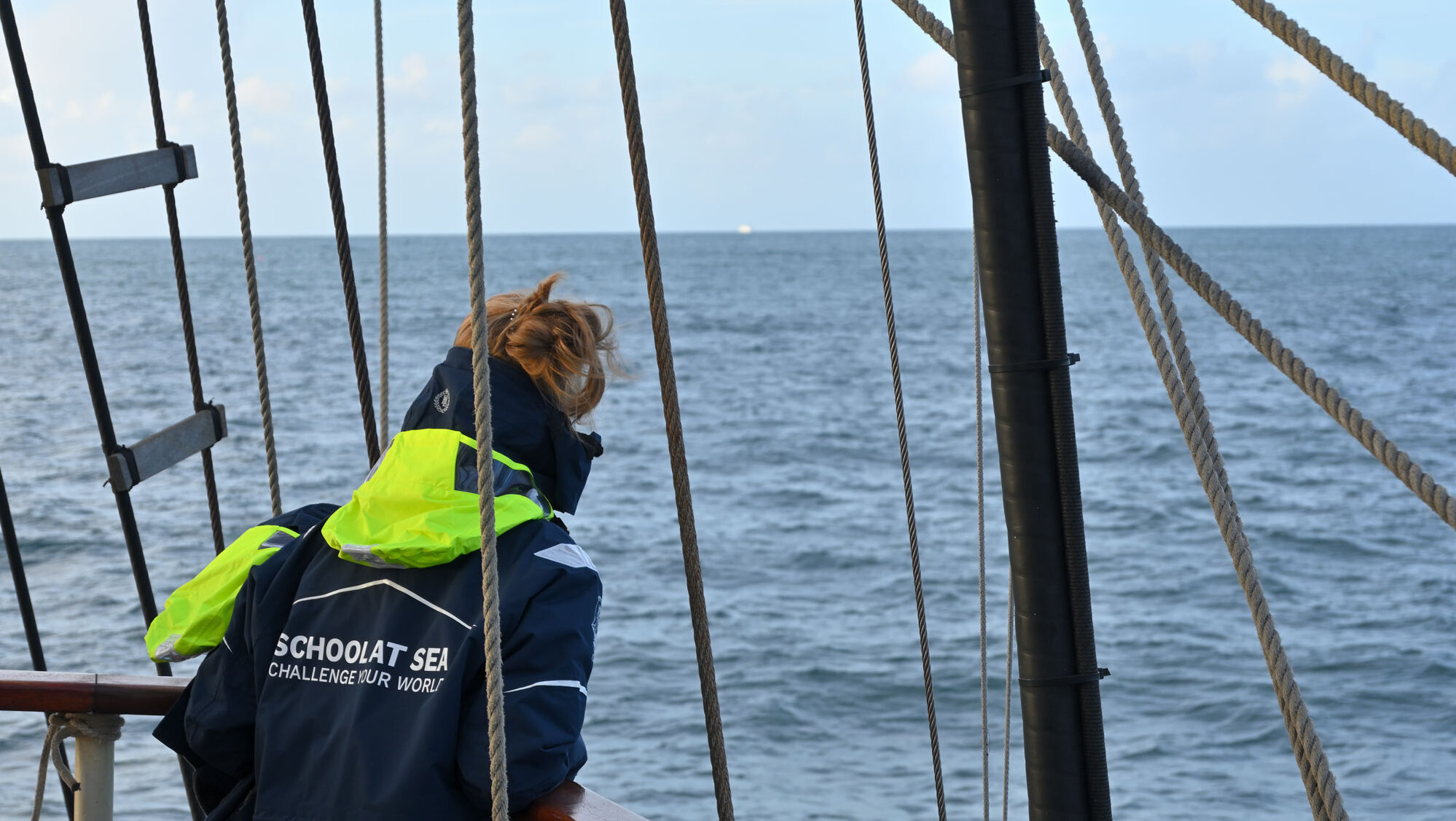 Tenerife
The first "true" destination is Tenerife, one of the Canary Islands. Here you will climb El Teide, the volcano that created the island.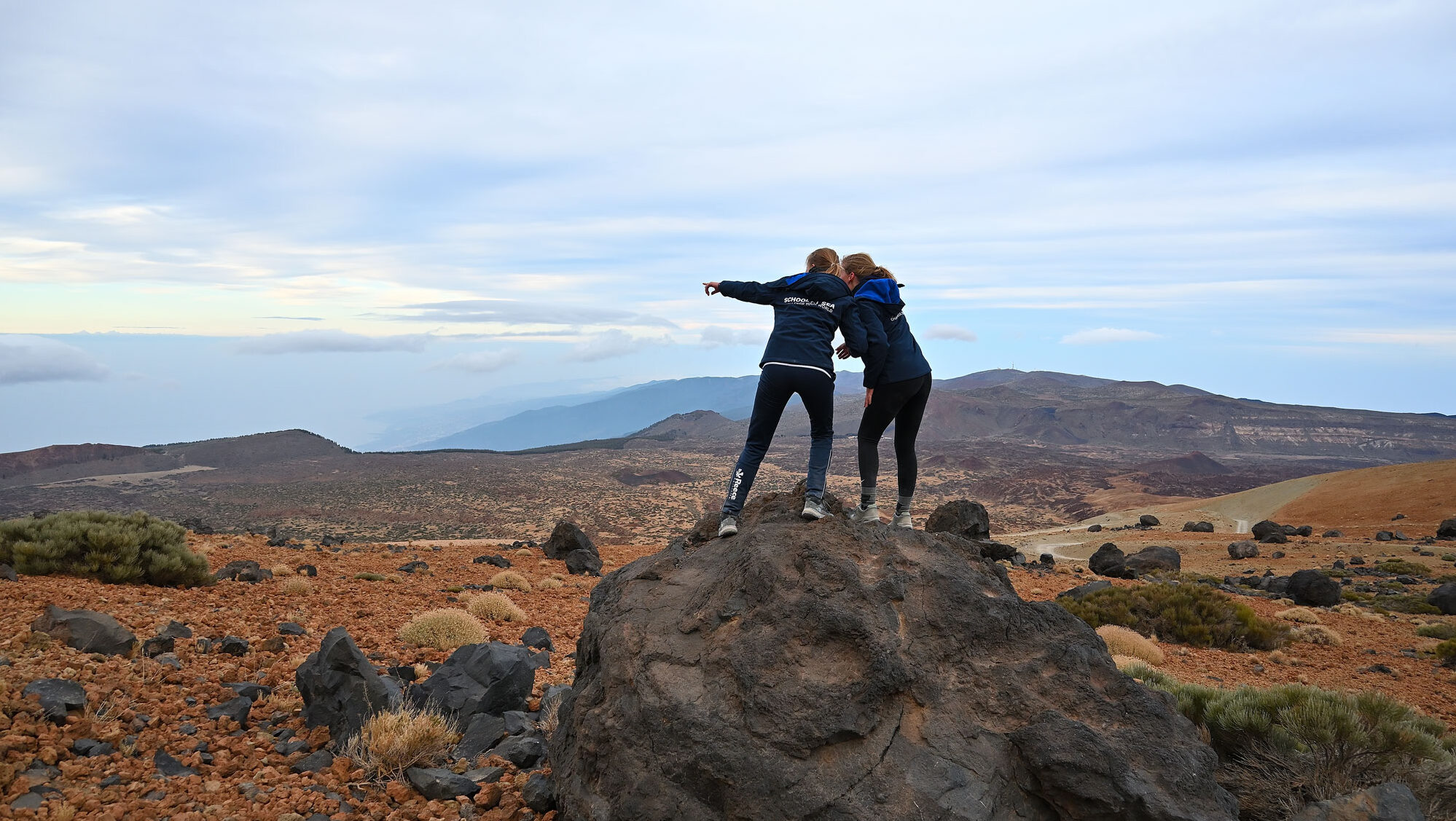 Dominica
After arriving on Dominica, you will cross the jungle on a hike to the Boiling Lake and spend a few days ashore.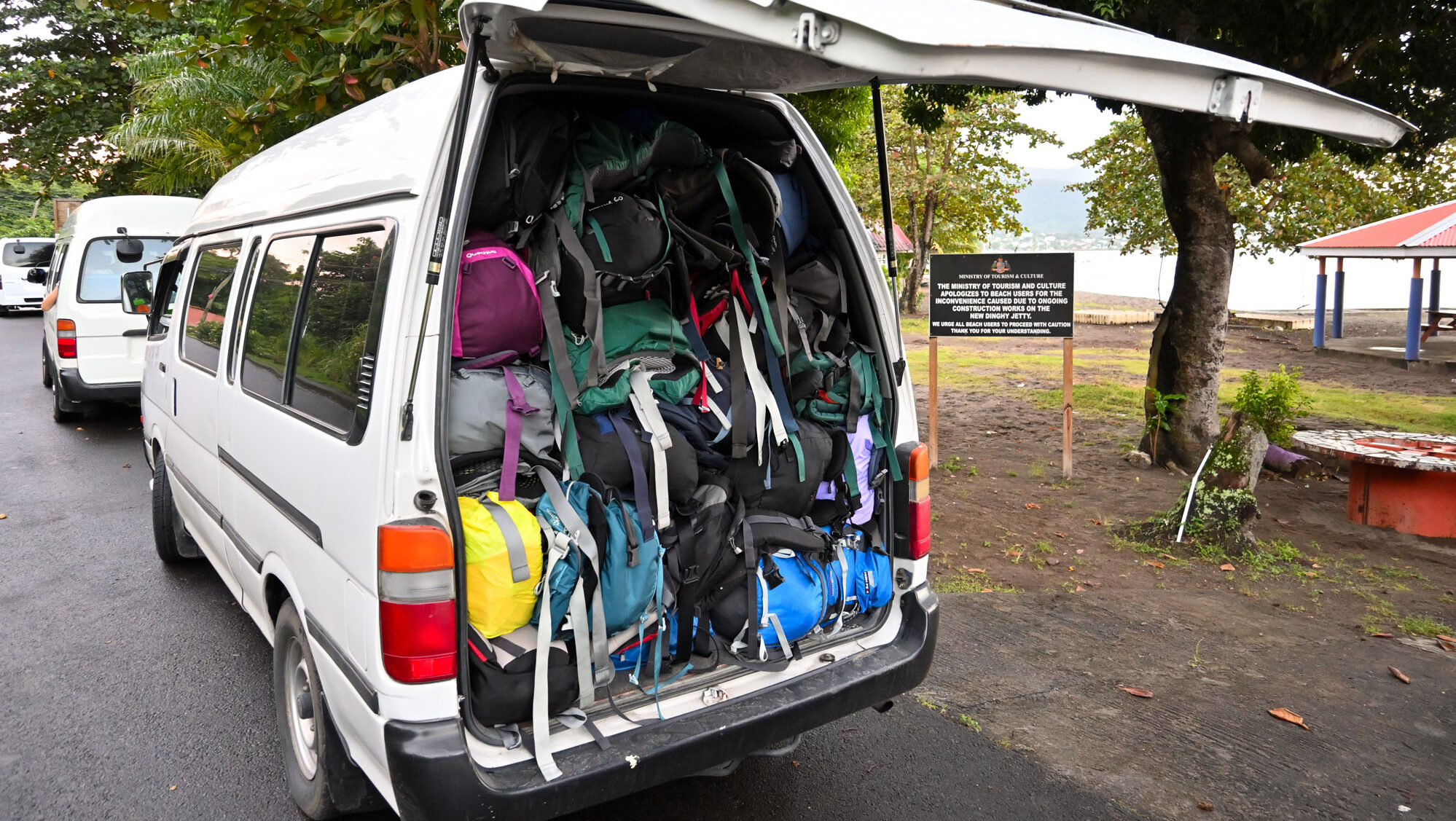 Curaçao
After the Windward Islands, you will reach the ABC-islands and visit Curaçao, experiencing a little slice of the Netherlands in the Caribbean. Next, you will head further west.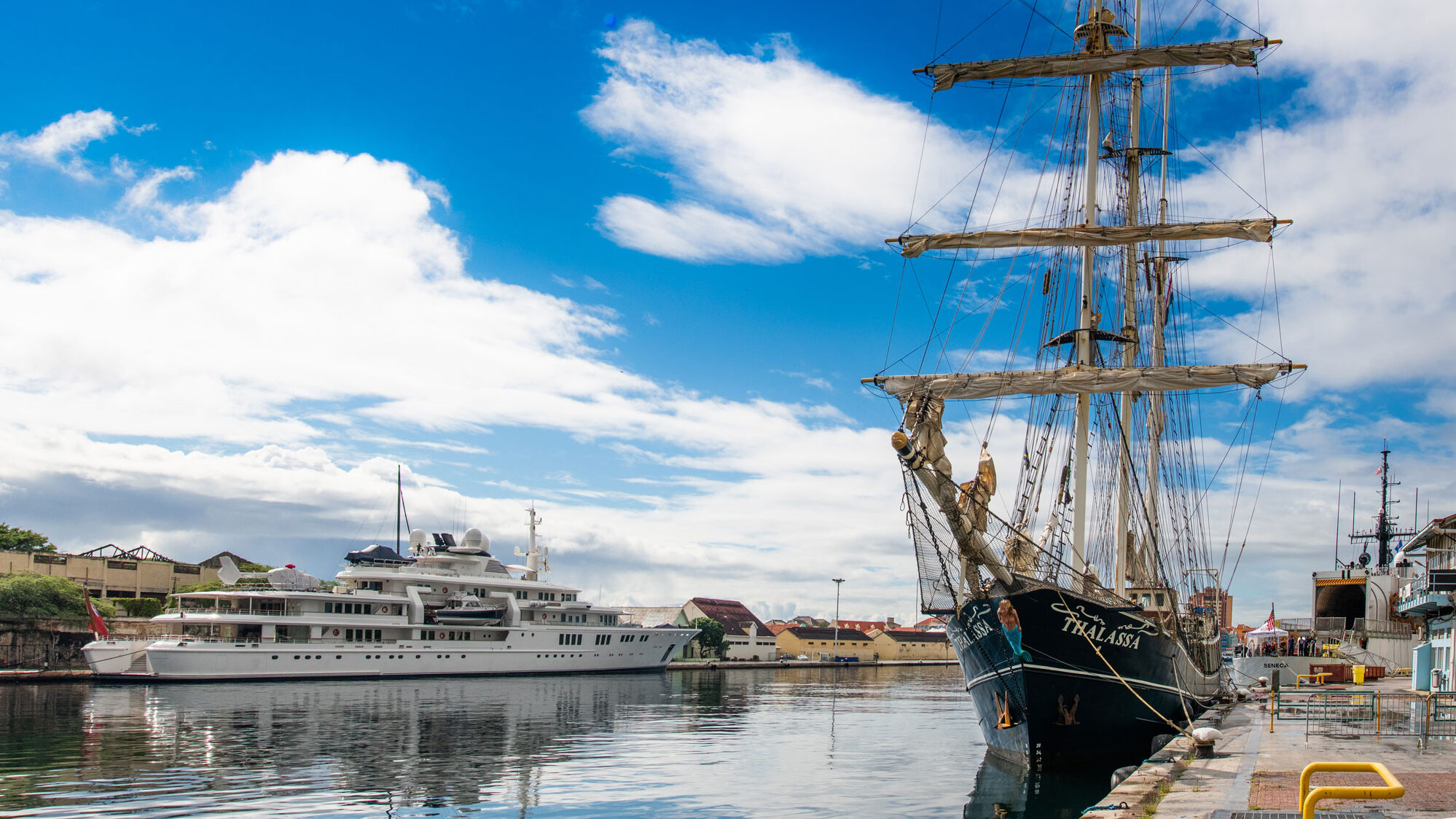 Panama
In Guna Yala (formerly known as San Blas) you will find an autonomous, indeginous province of Panama. This is how you picture paradise: white beaches, palm trees, bright blue water and coral reefs. The effects of global warming and the rising sea level are very visible here, because the islands are slowly being engulfed… A little further west, you will be put ashore in small groups and have the option to explore the country for yourself for a week. Your first independent journey!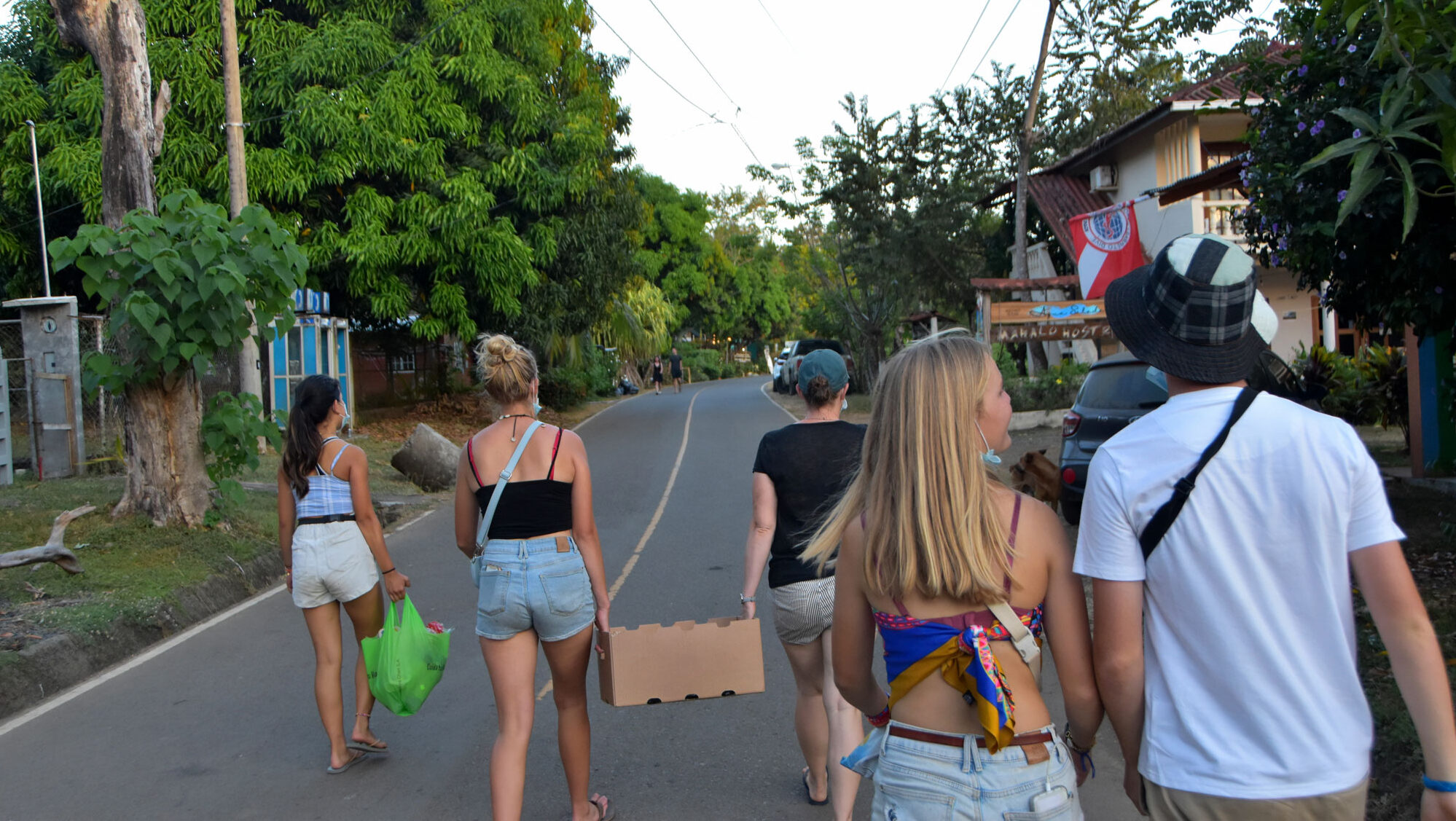 Cuba & Bermuda
After Panama, you will head north for the first time in months. The journey home begins. In Cuba you will again go ashore for an independent journey, to explore this unique island with a small group of your peers.
Then, the journey continues to Bermuda. No two countries differ more. The contrast is enormous.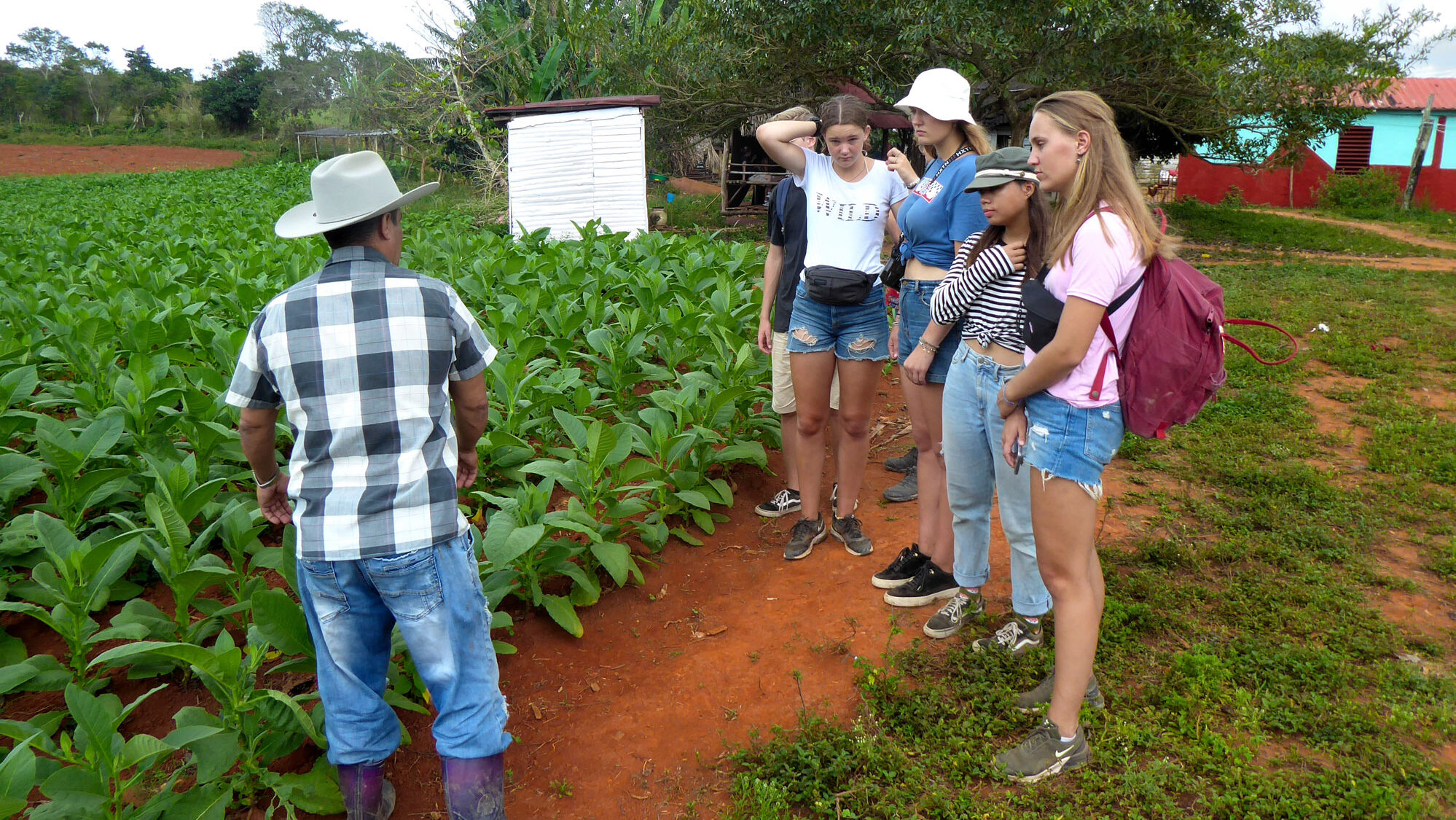 Azores
After Bermuda the Thalassa will cross the Atlantic Ocean once more and go to the Azores. You will have returned in the European Union, even though you are still only on an island in the middle of the ocean. On Faial, you will prepare for the last leg back to the Netherlands, where you will arrive mid-April.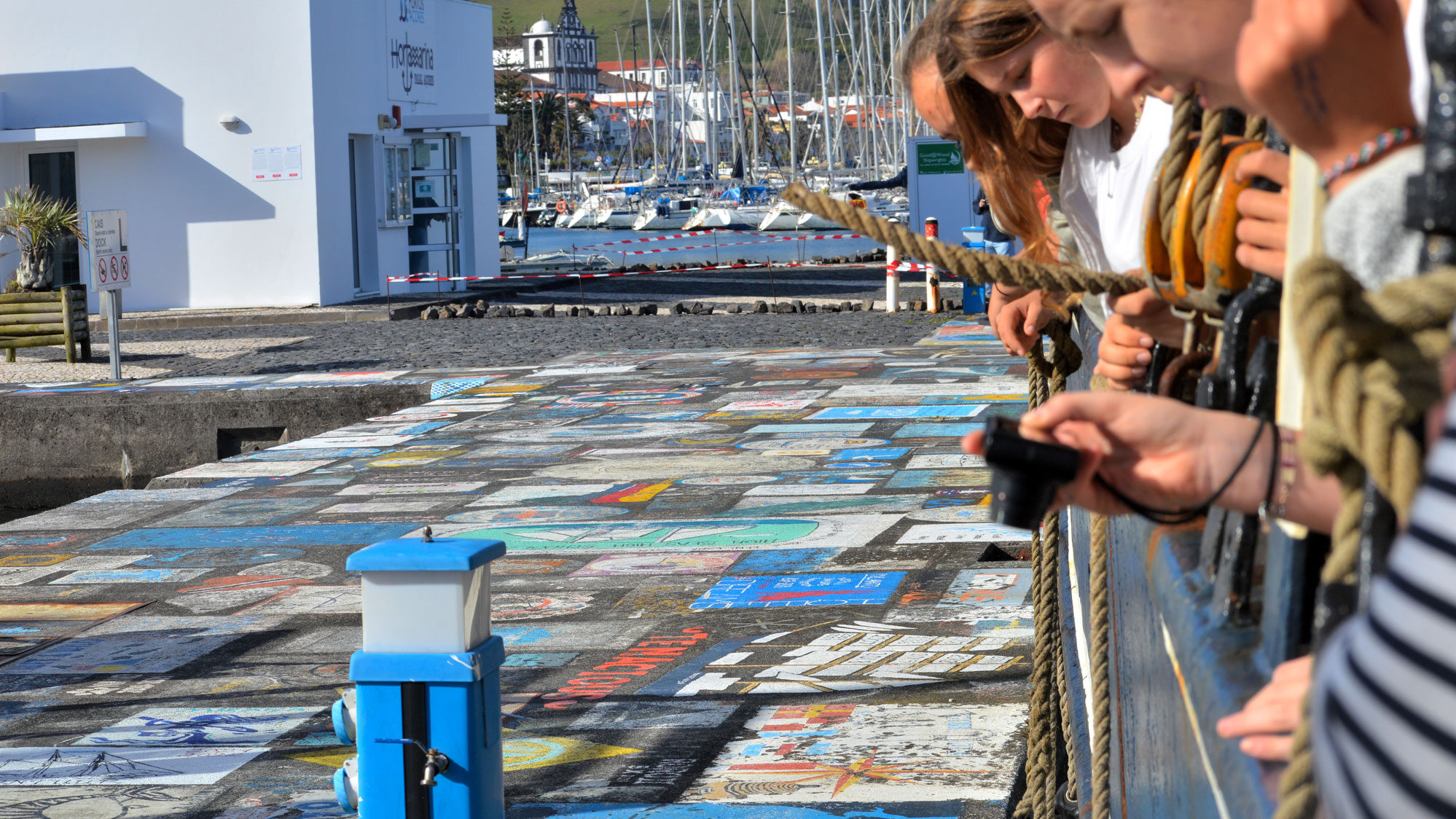 Disclaimer: the itinerary is more or less the same every year, but any destinations and activities named here are subject to change if the situation ashore or on board requires it. What destinations will be visited also depends on the weather conditions. Depending on the conditions, the captain and project coordinator on board decide if the ship will visit a country or not.