Job opportunities
Working at School at Sea is anything but typical. Be prepared for long days and a lot of responsibility – but also a lot of fulfilment!

The team on board works 24 hours a day, 7 days a week, for six months. The team on land works during office hours, but there are regular weekend activities. Together we care for a group of 35 students and their parents. But also for the over 100 candidates who register for and participate in the Fundraising Track every year.
At the core, School at Sea is made up of a small team of people who have been working together for years. Job opportunities are rare. However, every year we are looking for teachers who want to join us for a single journey of six months. We are also always looking for new coaches for the Fundraising Track.

Are you looking for a challenging (volunteer) opportunity in a unique environment? Check out or job openings and see if you fit the profile.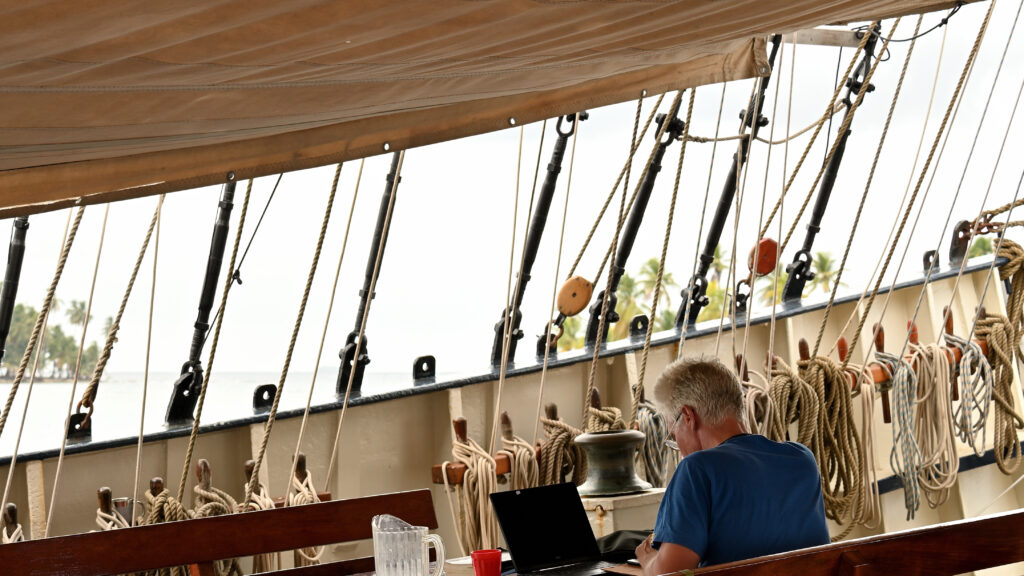 Current openings
6 months on board
October 2023 – April 2024

6 – 12 months
coaching candidates working towards their goal of joining School at Sea
about one hour every week (unpaid)