It is time…
…to step out of your comfort zone and prepare for the adventure of a lifetime. Learn about the world and yourself and make friends for life. Not everyone is up to the challenge to sail across the Atlantic Ocean while doing their homework. But you are!
"It's more than sailing and doing homework. It is making friends for life and having an incredible adventure."
"Every day brings something new."
"The best six months of my life, a journey to remember forever." "I finally feel like I'm
doing

something with my life."
"I'm able to approach people and simply talk to them now. I've become much more open."
"I was able to learn to trust others. You can get better results when working together."
Information session
During the information session you will learn all you want to know about School at Sea, the journey, the preparations and everything else related to the project.
Ship's log
While underway, the students report on something that happened that day. Read about their daily adventures!
Newsletter
Register for our newsletter (in Dutch) to keep informed about the journey, de adventures of the students, sponsor activities and other School at Sea related activities. Become inspired for the journey of your life!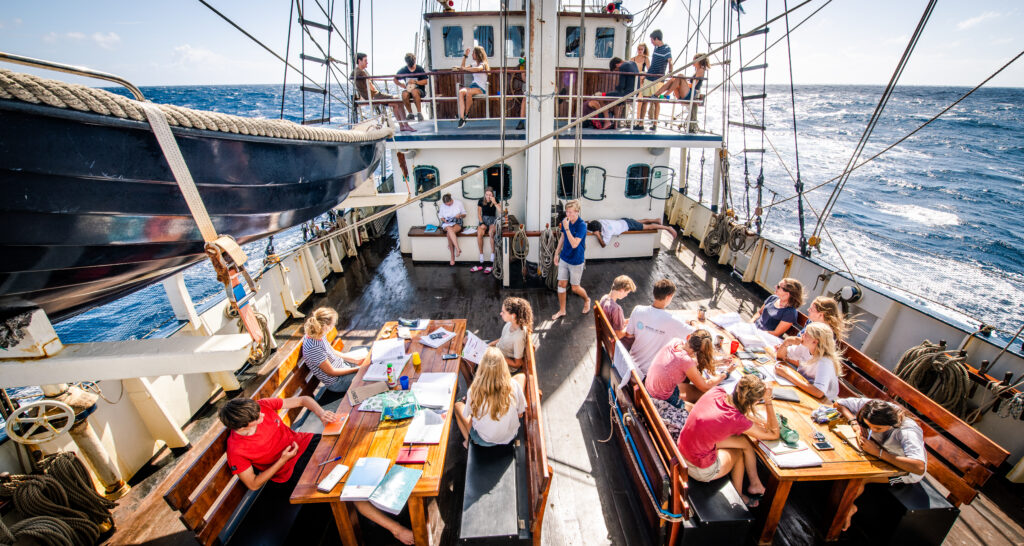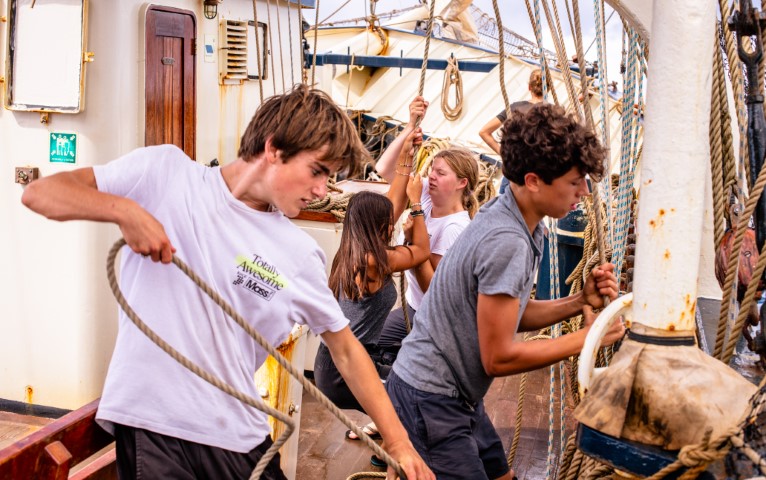 What is School at Sea?
From mid-October to mid-April you and about 35 other young people sail to the Caribbean and back on tall ship Thalassa. In that time, you keep up with your regular homework, but also learn more about other subjects on board and during expeditions on land.
You have watch, which means: sailing the Thalassa across the ocean while learning to navigate and learning anything else that is necessary to get the ship and its crew to the other side safe and sound. You learn by doing: planning, organising, working together and taking responsibility.

School, sailing and expeditions are interwoven. As the journey progresses, you will charge more and more, for example during a ship takeover. When you're halfway, you and your peers will organise your own week long trip on land. You will learn what the most important factor is for making this unforgettable adventure a succes: you are!
Want to know more?
The most important factor for making this adventure a succes? You are!
The journey
Sail to the Caribbean and back while doing your homework. Go ashore and explore new lands, meet new cultures and apply what you have learnt. Using the trade winds you will sail from the Canary Islands to Dominica, Curaçao and Panama. On the way back, you will stop in Cuba and the Azores, to name just a few destinations.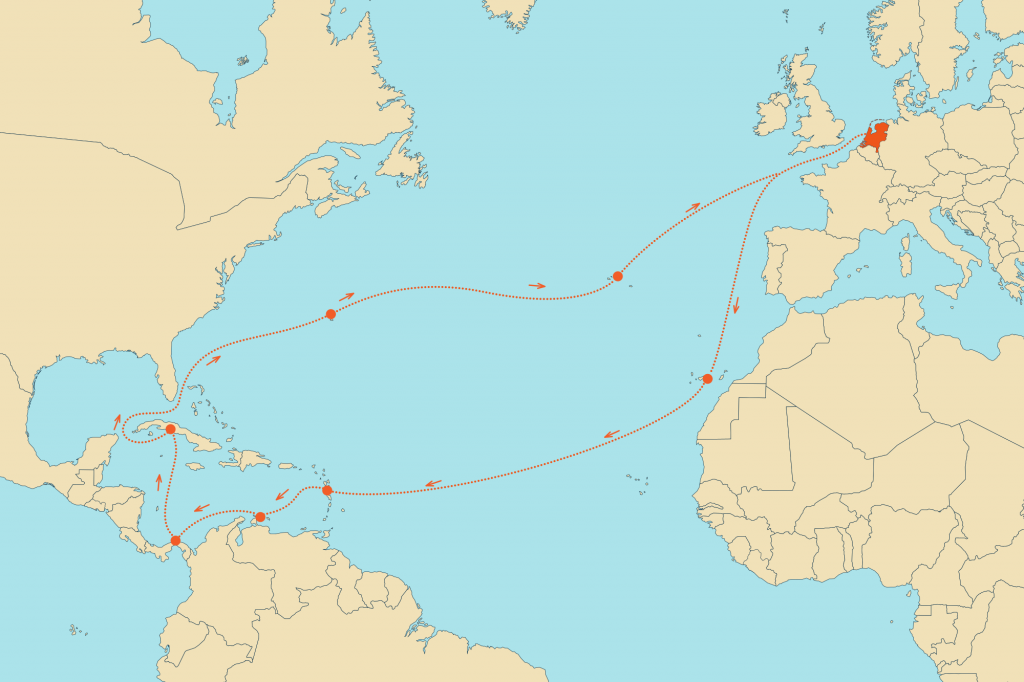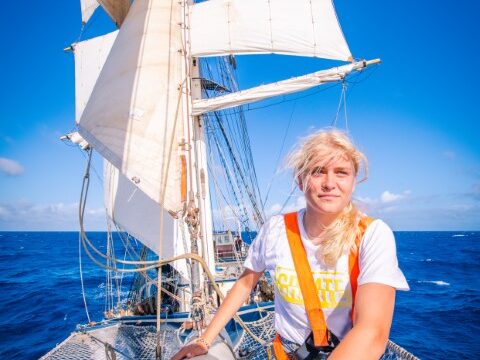 Challenge your world!
On a three-master to the Caribbean and back. For six months and 12,000 nautical miles. Starting on day one, School at Sea asks you to take charge.
While sailing and studying with a small but experienced crew and about 35 other young people, you will develop skills you did not know you had. You learn to rely on each other and yourself. School at Sea is an unforgettable experience for high school students aged 15-17, provinding personal growth in many aspects. That experience starts before even setting one foot on board our ship.